IPL 2017: Pat Cummins wants to take home Delhi Daredevils' captain Zaheer Khan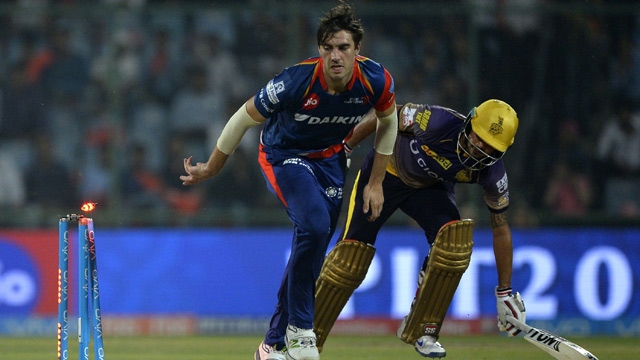 Delhi Daredevils lost to Kolkata Knight Riders on Monday. But one thing has worked out for the best for the Delhi side. Their bowlers are bonding well.
DD bowling attack comes from Chris Morris, Amit Mishra, skipper Zaheer Khan, and Pat Cummins.
Speaking to the media after the defeat the Aussie pacer praised Zaheer Khan and said that it's a novelty playing under the captaincy of a bowler, reports Hindustan Times.
"I wish I could take him (Zaheer Khan) back to Australia with me," said Cummins.
"I'm really enjoying playing with him. It's not often you get a bowler as a captain and especially such an experienced one," he added.
Cummins credited Zaheer for giving him the freedom to bowl as he pleased.
Delhi Daredevils are set to face SunRisers Hyderabad on Wednesday.
ReportIPLDNA Web TeamDNA webdesk
Date updated:
Wednesday, 19 April 2017 – 3:50pm
Article Images:
Delhi Daredevils bowler Pat Cummins (C) hits the wicket in an unsuccessful attempt to run out Kolkata Knight Riders
…read more
You may also like...