WATCH | IPL 2017: All you need to know about Gujarat Lions' unheralded mystery spinner Ankit Soni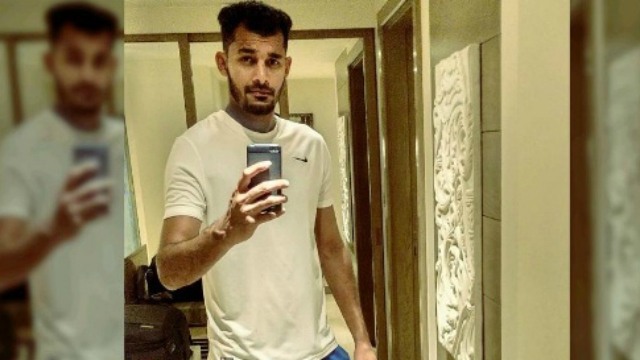 A media advisory on Gujarat Lions' (GL) replacements on Wednesday evening by the Indian Premier League (IPL) sent out the media in a bit of tizzy.
It wasn't the news of India all-rounder Irfan Pathan getting another lifeline while replacing an injured Dwayne Bravo, but the selection of a certain leg-spinning all-rounder Ankit Soni from Mumbai replacing chinaman Shivil Kaushik that created a sort of buzz. At least in the Mumbai cricket circuit.
The Mumbai cricketing fraternity wasn't really celebrating the inclusion of this youngster. Why? No one's sure who this boy from Mumbai, who has made another dream IPL story, really is.
There is not much known about the boy who has not even played first class cricket for the state. Last year, he made it to the MCA's U-23 Madhav Mantri Trophy, a selection tournament for age group cricket, but did not play.
"Yes, there was a guy with this name, but I don't think he played any match," recalled Ranji player Aditya Dhumal, who was part of Dilip Vengsarkar XI last year. The all-rounder Dhumal struggled to recollect any memories of Soni. "I don't know much about him as we did not to see him bowl much. It's surprising that he …read more
You may also like...