Yadav Pariwar: Will form new front if Akhilesh continues to remain SP chief, says Shivpal Yadav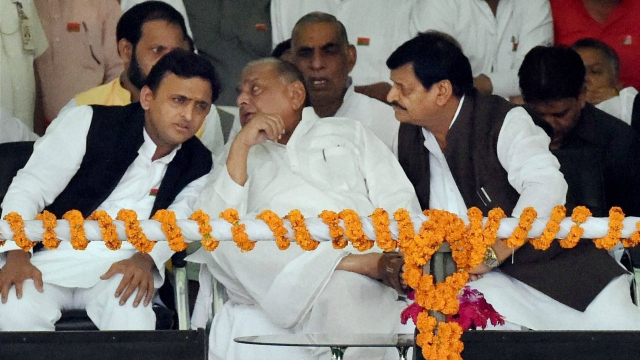 Blaming SP chief Akhilesh Yadav for the party's losses in the UP Assembly and Lok Sabha polls, senior leader Shivpal Yadav said today that he would form a new front unless the reins of the organisation were handed over to Mulayam Singh Yadav.
He also claimed that corrupt persons and officials had joined hands with the government during the previous regime when Akhilesh was the chief minister and the same thing was happening in the present dispensation.
Shivpal said he would meet Chief Minister Yogi Adityanath and apprise him of the situation.
"Akhilesh had promised to hand over the party to 'netaji' (Mulayam). He should now do so and we all will strengthen the SP. I had also given him three months' time. Otherwise, I will constitute a new secular front," Shivpal said at a press meet here.
The Samajwadi Party had witnessed a bitter feud between uncle Shivpal and nephew Akhilesh in the run up to the Uttar Pradesh Assembly polls in which it was drubbed by the BJP .
At the press conference today, Shivpal also alleged that the police had been harassing people in his assembly constituency of Jaswantnagar.
"When corrupt persons and officials join hands with government, harassment of people begins and …read more
You may also like...