Royal Enfield looking to buy Ducati?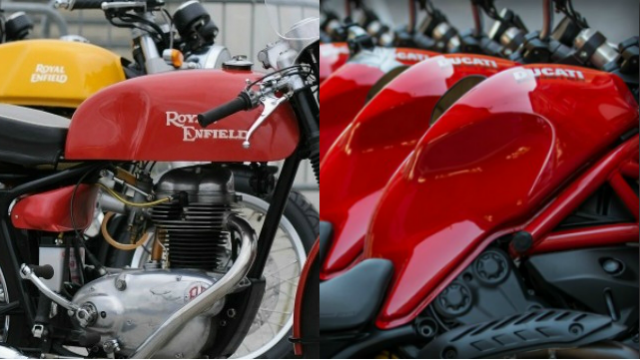 Royal Enfield may have been approached to buy Italian superbike maker Ducati, according to a report by The Economic Times.
Ducati is owned by the Volkswagen Group which has several iconic brands like Audi, Skoda, Porsche, Volkswagen, and several others.
The talks of a possible buyover come at a time when the Volkswagen Group is battling with a financial crisis as a fallout of the Volkswagen emission scandal which included hundreds and thousands of vehicles with a cheat device to tweak emission figures. Volkswagen is owned by Audi.
While Enfield Managing Director and CEO of Eicher Motors Siddhartha Lal told ET, "We can't talk to you on such things," he later added, "I have I have a general view on such things. We are always open to thoughts and ideas. But as you know, we are the most focused and selective company… So basically, without saying absolutely no to anything – because we never say never – we are so zeroed in on our own opportunity that we do not want anything to distract us."
Other companies in the fray may include Suzuki, Honda, Polaris, Harley Davidson, the report said.
In financial year March 2017 end, Eicher …read more
You may also like...