Rajendar Pal Gautam, Kailash Gehlot inducted into Delhi cabinet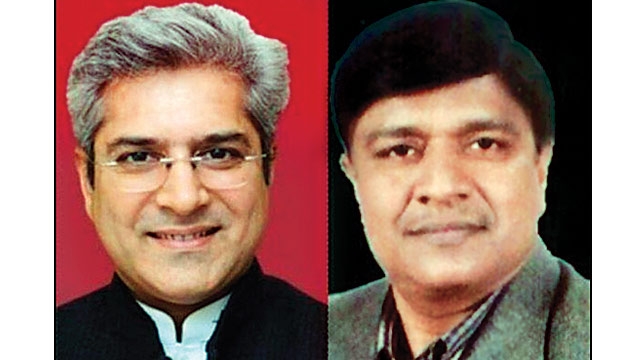 Ending the ongoing tussle between Delhi government and Lieutenant Governor Anil Baijal, President Pranab Mukherjee on Friday approved the appointment of two ministers — Rajendar Pal Gautam and Kailash Gehlot — to the cabinet of Delhi Chief Minister Arvind Kejriwal.
Gautam is an MLA from Seemapuri and Gehlot is from Najafgarh.
The President, on the advice of the Chief Minister of the National Capital Territory of Delhi, has ordered that Kapil Mishra shall cease to be a Minister in the Delhi government with immediate effect, an official order said.
Gautam, who replaces former Delhi water minister Kapil Mishra, will be given the charge of departments like water, social welfare, SC/ST, tourism, art and culture, gurudwara elections, and languages. Gehlot will take charge of law and justice, transport, IT, and administrative reform.
The President also approved the removal of Kapil Mishra as a minister from the Delhi government.
Earlier this week, on Tuesday, Kejriwal had accused the Centre of "stalling" the Delhi government's activities by allegedly holding back files relating to the appointment of the two ministers. Deputy Chief Minister Manish Sisodia also said it amounted to "violation" of the Constitution and accused the Centre of "paralysing" the Delhi government.
As per the rules, the Delhi government …read more
You may also like...