Hizbul's Sabzar Bhat killed: Curfew imposed in Kashmir Valley amid stirring unrest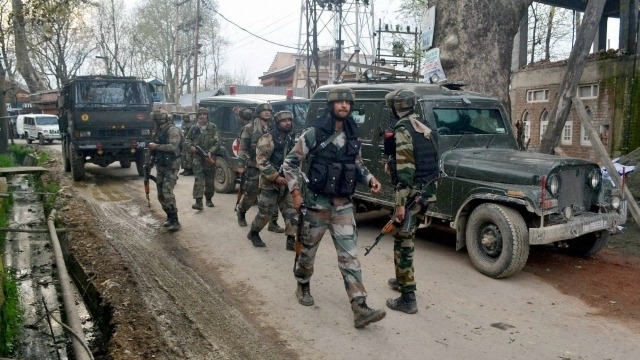 Curfew has been announced following the killing of Hijbul Mujahideen commander Sabzar Ahmed Bhat in an encounter with security forces in Jammu and Kashmir's Tral area on Saturday.
Unrest stirred again in the Valley after Bhat's killing, as locals took to the streets and clashed with the security forces to express their anger over the killings.
The curfew has been announced in parts of Srinagar falling under the jurisdiction of eight police stations including Kralkhud, Khanyar, Rainawari, Safa kadal, Maharaj Gunj, Maisuma, Batamaloo and Nowhatta.
The authorities also ordered closure of schools and colleges in Srinagar district in the wake of protests and clashes witnessed in various city schools and colleges.
On Saturday, mobile internet services were also suspended a day after authorities lifted a month-long ban on the social media. Outgoing calls on prepaid mobiles were also broken after protests in several parts of the Valley. The death of Sabzar Bhat, who succeeded Burhan Wani, has triggered protests in the region.
The Tral operation was a coordinated effort of the Rashtriya Rifles (RR), the JKP, Special Operation Group (SOG) and the Central Reserve Police Force (CRPF).
On Saturday, the Indian Army confirmed killing 10 heavily armed intruders and terrorists in last 24 hours. It said …read more
You may also like...