DNA Evening Must Reads: GDP growth slows to 6.1% in Q4; 80 killed in Kabul bomb blast; and more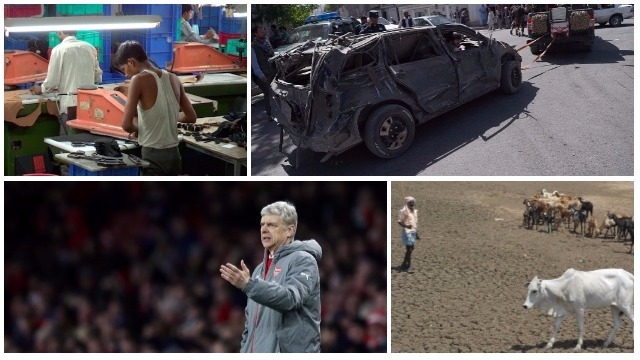 1. Cow is pious like peacock, says Rajasthan judge 'speaking from soul'
Soon after recommending to the centre that the cow be made the national animal, Rajasthan High Court judge Justice Mahesh Chandra Sharma defended his stance stating that the cow helps us in 'every possible way'. Read more here.
2. Watch: Suspended AAP leader Kapil Mishra heckled, marshalled out of Delhi Assembly
Sacked Delhi Minister Kapil Mishra who has levelled corruption allegations against Delhi Chief Minister Arvind Kejriwal was on Wednesday heckled in the assembly. Watch the video here.
3. Kabul blast: Sewage tanker bomb in the month of Ramadan kills 80, wounds hundreds
A powerful bomb hidden in a sewage tanker exploded in the morning rush hour in the centre of the Afghan capital on Wednesday, police said, killing at least 80 people, wounding hundreds and damaging embassy buildings. Read more here.
4. Demonetization effect? GDP growth at 6.1% in Q4 of 2016-17
India's economic growth slowed to 7.1% in 2016-17, the year in which 87% of the currency was demonetized, despite a very good showing by the agricultural sector. Read more here.
5. Arsene Wenger signs new two-year deal with Arsenal
Arsene Wenger has signed a new two-year …read more
You may also like...