London terror attack: ISI raids hotel of terrorist's family member in Jhelum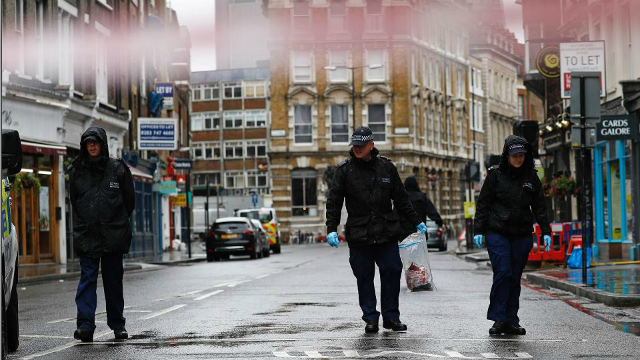 Pakistani security agencies today raided a hotel owned by a relative of a Pakistani-origin militant responsible for carrying out the deadly terror attack in London that killed seven people, according to officials and media reports.
Khuram Butt, 27, along with two other militants drove a van into pedestrians on London Bridge and then started stabbing revellers in nearby Borough market last Saturday, killing seven people.
The UK police yesterday identified two of the attackers- Pakistani-origin Butt and Moroccan-Libyan Rachid Redouane.
This morning, dozens of plain clothes officers in Pakistan searched a hotel on the Grand Trunk Road in Punjab province's Jhelum area. The hotel belonged to one of Butt's relatives.
The officers – believed to be from Pakistan's Inter Service Intelligence agency (ISI) – were seen outside the premises thought to belong to Nasir Butt, a well-known businessman in the area, The Telegraph reported.
One official at the scene said that the British officials had said that they suspected Butt had been radicalised in the UK rather than in Pakistan, but that they were carrying out searches of relatives' houses as a precaution.
"Our British counterparts told us they don't think he was radicalised here, and we think it is probably more likely that he …read more
You may also like...