Car carrying explosives rams police vehicle on Paris' Champs Elysees, driver dead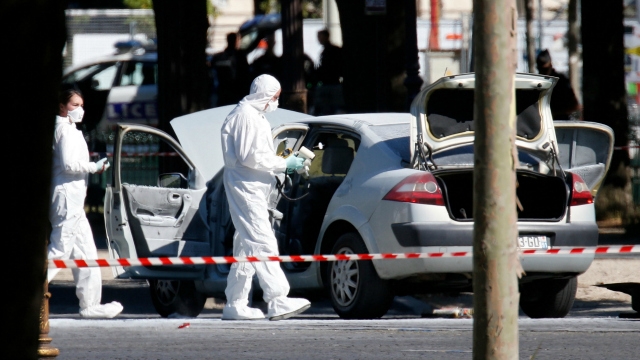 A driver rammed a car carrying weapons and explosives into a police van as it drove down Paris' Champs Elysees avenue on Monday, officials said, adding that the man died in the incident and the situation was under control.
The car hit the front of the van as it was overtaking a convoy of police vehicles, a police spokeswoman said. Footage recorded shortly afterwards showed orange smoke billowing from the car. France has been on high security alert following a series of militant Islamist attacks in recent years, including the shooting of a policeman in an Islamic State-claimed attack on a police bus on the Champs Elysees in April. The Paris prosecutor's counter-terrorism unit said an investigation had been opened into the incident only a short walk away from the Elysee presidential palace and the U.S. embassy. No bystanders or police were hurt. It was not clear how the driver of the car had died.
Interior Minister Gerard Collomb said the man's car was carrying weapons and explosives that could have caused a blast. "This once again shows that the threat level in France is extremely high," Collomb told journalists not far from the scene. A police source told Reuters that the …read more
You may also like...