MHA examines safety of GSTN, days ahead of GST's roll out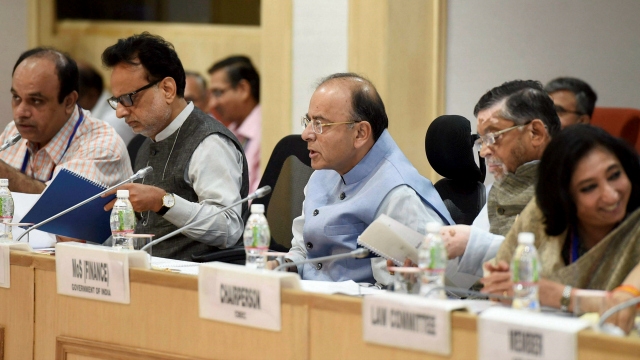 The Home Ministry is examining the safety of the GSTN, an information-technology backbone of the Goods and Services Tax (GST), on the basis of a reference from the Finance Ministry.
The process of granting national security clearance to the GSTN is going on, official sources said today, without giving any deadline. The Goods and Services Tax Network (GSTN), a not-for- profit private limited company, has 51% equity of five private institutions–HDFC Bank Ltd (10%), HDFC Ltd (10%), ICICI Bank Ltd (10%), NSE Strategic Investment Corporation Ltd (10%) and LIC Housing Finance Limited (11%). The central government has 24.5% equity in the GSTN, whereas state governments, two Union territories and empowered committee of state finance ministers together hold another 24.5% stake in it.
The finance ministry is looking into the GSTN with the economic security's respect whereas the home ministry is examining any threat to national security by any of the stake holders in the company, the sources said. No time frame can be decided for grant of the clearance, they said. The procedure of grant of security clearance to the GSTN involves background checking of office bearers and others concerned.
The Centre plans to roll out the GST, which will subsume a number …read more
You may also like...