Ram Nath Kovind: NDA's Presidential nominee a simple man, with simple tastes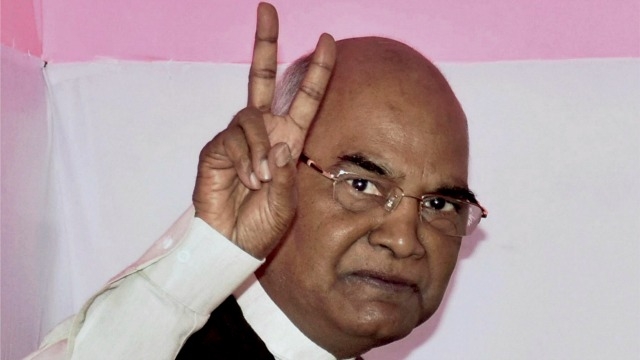 It is celebration time for the residents of the nondescript Maharishi Dayanand Vihar colony in Kalyanpur as one among them – Ram Nath Kovind – was rather unexpectedly announced as the ruling NDA's presidential candidate.
Since the moment Kovind's name was announced in New Delhi, scores of BJP workers, especially those associated with the Kalyanpur Vypar Mandal descended here with crackers and sweets, dancing to drum beats.
Kovind, the 71-year-old BJP veteran, who rose from a modest background to become the Governor of Bihar and is now, in all likelihood, set to occupy the country's highest constitutional office.
Associates and neighbours in Maharishi Dayanand Vihar remember Kovind as a simple, soft spoken person who has maintained relations with those who have been with him.
"He comes from modest background and has achieved heights sheerly by the dint of his hardwork and dedication…He did LLB and had also appeared for the civil services exam but had to opt out due to medical reasons," Ashok Trivedi, who served as the two-time MP's PRO from 1996 to 2008, told PTI.
According to Trivedi, Kovind is a man of simple tastes.
"His likings are simple. He likes simple food and is not very fond of sweets. He has stayed in …read more
You may also like...