Shankersinh Vaghela to seek referendum on Sat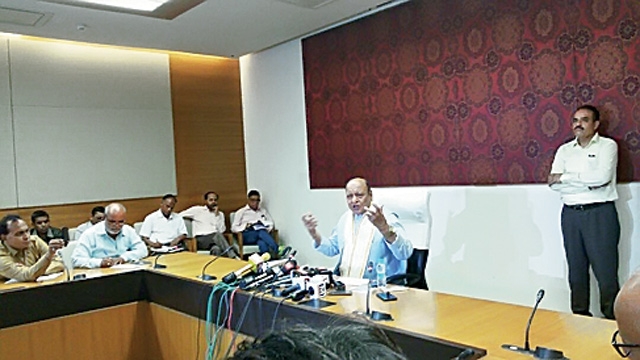 Senior Congress leader and leader of opposition in the state Assembly, Shankersinh Vaghela, has decided to go in for a referendum to decide the future course of action.
Vaghela will seek the views of supporters at a convention in Gandhinagar on June 24. However, the senior leader has excluded fellow MLAs from this event. He also made it clear he is not quitting the party. Making the announcement at a media conference on Tuesday, he said, "I am very much in the Congress and neither am I going to join any other party nor will I form a separate forum. I am going to seek the opinion of my supporters on June 24. On that day, I will go to seek blessings from Lord Jagannath, a day before rathyatra, and will meet my supporters and workers to know their opinion."
"This will be an open forum and anyone can walk in and meet me to express his/her feelings. I have deliberately excluded MLAs as I wish to know what workers at the base level think of me. Nearly 2,000 people are expected at Gandhinagar Civil Hospital convention hall," added the former state CM.
Vaghela began his speech tracing his political journey right …read more
You may also like...