DNA Evening Must Reads: Kohli-Kumble rift; International Yoga Day; Darjeeling unrest; and more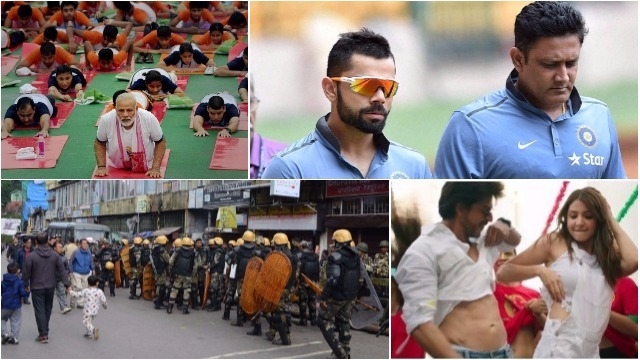 1. Darjeeling unrest: GJM offers 12-hour 'window' on Friday to schools to evacuate students
The Gorkha Janmukti Morcha (GJM) today offered a 12-hour "window" on June 23 to the schools in the Darjeeling hills to evacuate their students safely to Siliguri and Rongpo. Read more here.
2. International Yoga Day: When PM Modi doubled up as yoga instructor for youths, children
For 19-year-old Prensha, a yoga enthusiast, the third International Yoga Day will always remain a special day in her life as she got an opportunity to perform asanas while sitting within a close range of Prime Minister Narendra Modi. Read more here.
3. 'Terrible' Paris climate deal would have hit US jobs by giving free pass to India and China: VP Mike Pence
The "terrible" Paris climate deal would have given a virtual "free pass" to India and China and cost the US economy more than 6.5 million jobs, Vice President Mike Pence said. Read more here.
4. BCCI tried its best to resolve Kohli-Kumble issue, next coach will be appointed before Sri Lanka tour: Rajeev Shukla
The BCCI failed to resolve the differences between Anil Kumble and Virat Kohli despite its best efforts, said senior board official Rajeev Shukla …read more
You may also like...