We've watched Radha from Jab Harry Met Sejal and here's why it will be the next chartbuster!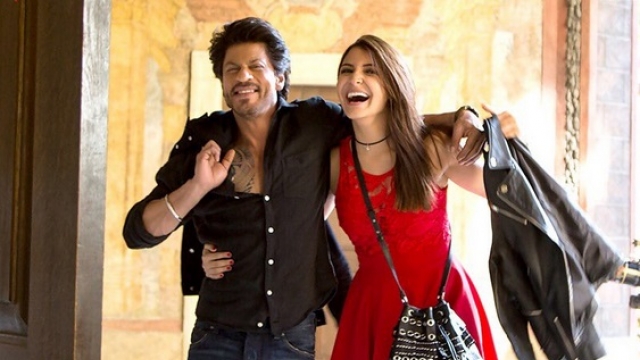 Jab Harry Met Sejal is upping everyone's anticipation levels. The Shah Rukh Khan – Anushka Sharma starrer is already in news for its hilarious promos and now the first song Radha will be launched.
The superstar had kept a contest following which it was decided that all the Sejals of Ahmedabad will be launching the song. The song can be launched anytime now. We have already watched the track titled Radha and we totally love it.
The song has a lot of colour and that adds to the whole happy vibe that the film carries. The promos have added to the fun elements and Radha is going to take it a step further.
The song begins with Harry aka SRK asking Sejal urf Anushka if she knows the reason why Punjabi singers sing loudly. He explains and then gets into the whole song mode. Sunidhi Chauhan's vocals work magic for the song and it's going to be yet another popualr track on the block now.
We also love how Imtiaz has executed the whole number – from Anushka's mad antics to SRK flaunting his hot bod and asking Anushka to do the same too, there's also the whole feel-good vibe that works …read more
You may also like...