Gurugram spa raid: 11 held for prostitution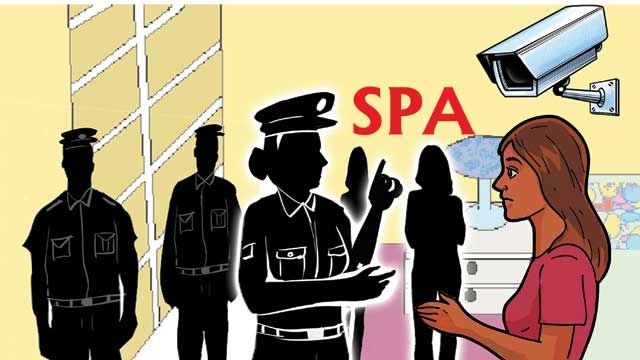 Police in Gurugram have raided three different spas in the posh DLF area and arrested 11 people involved in an alleged prostitution racket.
According to the police, they received a tip off from one of their sources about the functioning of flesh trade in the guise of spas and massage parlours. As a result, three teams were formed, who raided spas at different locations of Eastern Gurugram on Wednesday.
According to the police, they sent their men, posing as customers, to these spas and raids were conducted only when deals were struck and payments were made in advance. The investigators also focused on collecting circumstantial evidences, sources said.
All of the three spas were located inside malls on MG Road, popularly known as Mall Mile.
The first team arrested three women from Baleno Spa in DT Mega Mall, for "objectionable activities".
The second team caught two women from Relax Spa, situated on the third floor of Metropolitan Mall.
Five women and a man were arrested from Grand Spa from the popular Grand Mall. The first floor of the mall, where the spa is situated, is a much frequented place.
According to a senior police officer, "There were repeated complaints about sex trade in these spas; so, a …read more
You may also like...