N Srinivasan, Niranjan Shah stalling Lodha reforms: CoA tells Supreme Court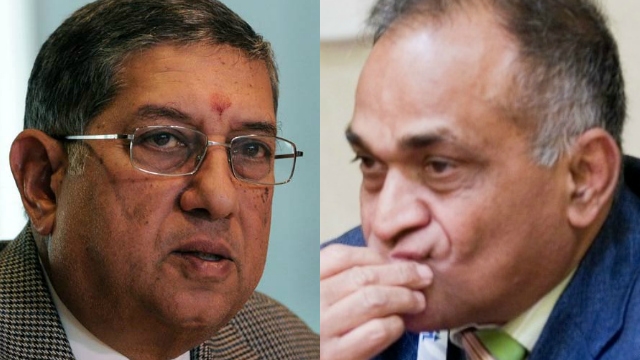 The Committee of Administrators (CoA), in its fourth report submitted to the Supreme Court, has accused former BCCI chief N Srinivasan and Niranjan Shah of creating disruptions in the June 26 Special General Meeting (SGM) which was convened to build consensus amongst BCCI members of the adoption of Lodha Panel reforms. Describing them as disqualified members, the CoA further accused them of having vested interests of wanting to stall the implementation of the reforms.
"The SGM held on June 26 was manifestly disruptive. Before the meeting, a substantial consensus has been arrived at as a result of mutual deliberations between the CoA and various constituents members of BCCI," the CoA's report stated.
"The SGM on June 26 was attended by various persons who are disqualified from being office bearers of the BCCI and/or their respective state/member associations including N. Srinivasan (represented the TNCA) and Niranjan Shah (Saurashtra CA) amongst others," it added.
The report stated that such disqualified persons have vested interests, because 'if the judgment is implemented, such disqualified persons will have to relinquish control over their respective state/ member associations.' In its report, the CoA submitted the need for a reconstitution of the Steering Committee to establish Cricket Players Association.
It …read more
You may also like...