Congress seeks action for 'faulty' land survey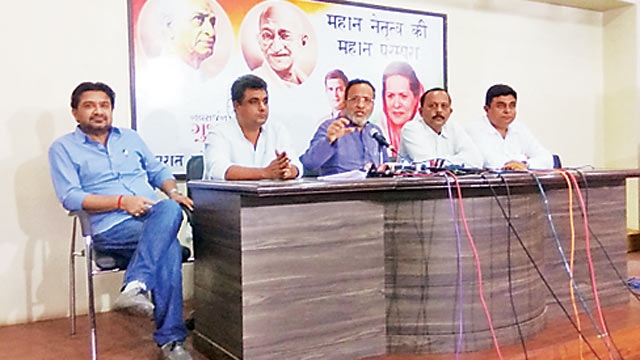 Alleging irregularities in the preparation of new land records using satellite mapping by the Gujarat government, Congress on Friday demanded that an offence be registered against the private agency that carried out the land survey.
State government had initiated mapping under the National Land Records Modernisation Programme in 2009.
Addressing mediapersons at Rajiv Gandhi Bhawan in Paldi, former Gujarat Pradesh Congress Committee (GPCC) president Arjun Modhwadia, said, "A satellite can only take photograph of a patch of land but cannot measure it. The government carried out this land survey through a private agency, who have been paid Rs 217crore till date. However, instead of personally visiting each piece of land to update the records, their men just prepared it by sitting at home. We demand that an offence should also be registered against the concerned officials and the revenue minister who approved it."
Saying the new land mapping conducted on 1.25 crore survey numbers across the state is totally faulty, Modhwadia alleged that as per the new mapping, one stretch of Jamnagar-Dwarka highway has been shown as a farmland.
"Due to this faulty mapping methods, land and property belonging to one person is now the property of his neighbour. It will eventually result …read more
You may also like...