HC notices to centre, EC on PIL seeking fair polls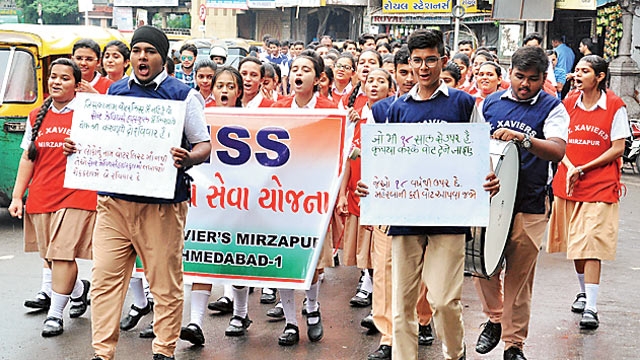 The high court on Friday heard a public interest litigation with a prayer to make it mandatory for contesting candidates to attach all relevant documents along with their candidature form.
The first division bench of chief justice R Subhash Reddy and justice Vipul Pancholi was hearing the PIL filed by advocate KR Koshti.
The petitioner's submission is candidates are taking undue advantage of elections rules and guidelines and spreading false information among voters. He called for this issue to be addressed to ensure free and fair elections.
He said voters had a right to know about candidates and their background.
Koshti's PIL moved in May calls on the high court to direct the election commission to make it mandatory for all contesting candidates to submit documents in support of their claims.
The petitioner's main contention is that in present system there is no mechanism where the returning officer can ask for supporting documents. He further clarified that in many cases, candidates make false claims about their educational qualifications, yet there was no system in place for the returning officer to verify them.
He contended there was a need for the court to direct the election commission to use its wide powers and …read more
You may also like...