Karni Sena leader garners support for Jaipur Bandh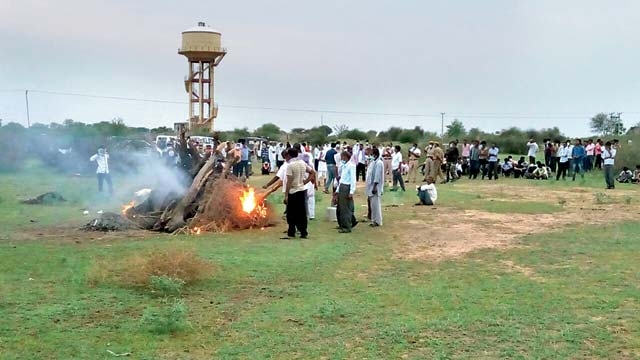 A day after gangster Anandpal was cremated after 19 days of turmoil, Shri Rajput Karni Sena has again urged its members and the Rajput community to mobilise for Jaipur Bandh on July 22 in order to build pressure on the government into submitting before their demands.
Releasing an audio message, Sena president Sukhdev Singh Gogamedi asked the people to reach Jaipur in huge numbers. Interestingly Gogamedi has declared that if the Jaipur Bandh is unsuccessful and a huge turnout is not met, he would change his name to Sukkha Rajasthani. In the audio, Gogamedi has also threatened, that the fumes of their agitation will engulf the country if their demands are not met.
Although the audio has been released regarding the date of holding a rally and bandh in Jaipur, the police is yet to receive a formal letter in the matter.
"For holding any public gathering, a formal declaration and permissions are yet to be received from police and other authorities. No word regarding a rally on July 22 has been received by the city police till now," a highly placed official of the city police informed DNA.
Meanwhile, the body of Lalchand, who died after receiving a bullet wound in the violence …read more
You may also like...