Rains hit hard; soaks Banswara with 200mm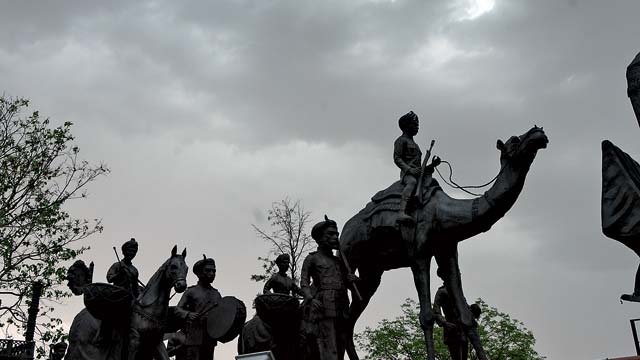 In the past 24 hours, southwest monsoon further advanced to more parts of west Rajasthan, covering segments of Jaisalmer, Phalodi and Nagaur while the northern limit of monsoon continues to pass through these. It is a rare incidence as monsoon gets active in Jaisalmer leaving Bikaner comparatively dry. Bikaner recorded a maximum temperature of 39.8 degrees Celsius which was highest in the country.
The monsoon is already making its presence felt across the state and on Friday the districts of Banswara, Pratapgarh, Udaipur, Dungarpur and Rajsamand witnessed heavy rainfall and at many places, more than 100 mm rains were recorded. This strong return of the monsoon indicates good rain catchment in the water bodies apart from the flash flooding and related accidents that have caused havoc at several places.
Low lying colonies of Ghatol in Banswara got submerged as the area recorded more than 200 mm rainfall, similar conditions were reported from Piplughat in Pratapgarh district. In both the districts the administration has stepped up relief work and preventive exercises as more rains are expected over the next few days, as per the MeT department.
The Indian meteorological department has meanwhile released warning of heavy rains in Western Rajasthan, while those residing in …read more
You may also like...