Ahmed Patel's fate: How numbers are stacked up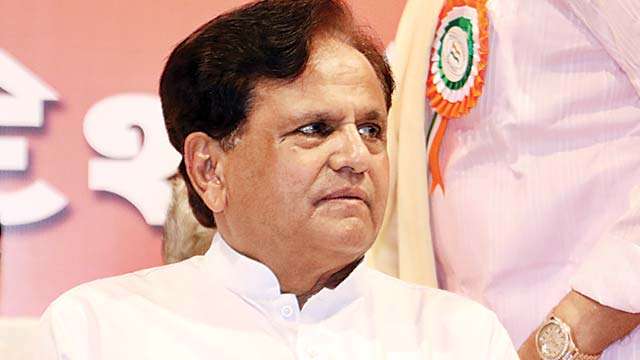 The election of Ahmed Patel to the Rajya Sabha on August 8 would have been a routine affair had the BJP not fielded its third candidate from Gujarat.
The BJP has a total 121 MLAs, and according to the party leaders, they will divide the preference among them. 45 BJP MLAs will give first preference votes to Shah and another 45 to Irani, while the remaining 31 will give their preference to Rajput, who would still require 14 more votes to win.
The Congress claims support of 44 party MLAs, two of NCP, one JD(U) and one GPP MLA. The party is not counting on the seven Congress MLAs, including Shankersinh Vaghela, who did not join the camp at Bengaluru. If none of the Congress voters cross-vote, Congress candidate Ahmed Patel will get 48 votes and will be elected.
However, the Congress circles are fingers crossed over Patel's chances of entering the Rajya Sabha — for the fifth consecutive term since 1993. They fear that Balwantsinh Rajput may give Patel, political secretary to Congress president Sonia Gandhi, a run for his money.
As per the formula, each candidate needs 45 votes to win as the total strength of MLAs has been reduced …read more
You may also like...