Maharashtra: 20 people detained in Ahmednagar district after mob attacks gau rakshaks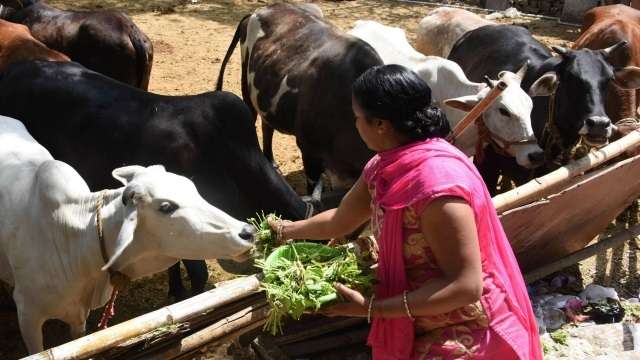 Around 20 people were detained on Saturday in connection with an alleged attack on 'gau rakshanks' or cow vigilantes in Maharashtra's Ahmednagar district. Seven cow vigilantes were injured and admitted to hospital following the attack which happened in Shringonda, in Ahmednagar district on Saturday. The situation is currently under control.
According to a report in Hindustan Times, the administration has deployed security personnel in Shringonda and other sensitive areas in Ahmednagar district. The police have registered cases including attempt to murder against 20 individuals.
A mob had attacked vigilantes who had intercepted a mini truck which was reportedly transporting cows to an abattoir. Trouble started after Shivshankar Swami (25), an activist from Pune approached Shrigona police when they got to know the news.
Cops took the vehicle to the police stations and 12 cows were found in the minitruck and offences registered against the driver and his aide. Things reportedly got heated when Swami insisted on registering a case against the two and police asked him and his aides to wait till senior officers arrived. That's when a mob arrived and attacked them with sticks and stones.
The cops caught a few people after the attack and security has been …read more
You may also like...