Centre to cooperate if Tamil Nadu brings ordinance on NEET: Nirmala Sitharaman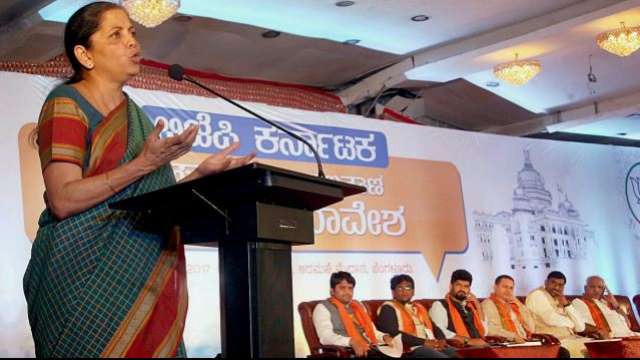 Union Minister Nirmala Sitharaman today said the Centre will cooperate with Tamil Nadu if it brings an ordinance seeking exemption from NEET for government colleges for one year.
Responding to her, state Health Minister C Vijayabaskar said an ordinance in this regard would be submitted to the Centre tomorrow morning. The development comes after Tamil Nadu Chief Minister K Palaniswami, state ministers and Lok Sabha Deputy Speaker M Thambidurai had multiple meetings with Prime Minister Narendra Modi and other Central ministers ovNEET. Tamil Nadu, which had initially sought permanent exemption from NEET by passing two Bills in the Assembly, later made efforts to be out of its ambit for at least a year or two.
Sitharaman said although students who had qualified in NEET included those from the state board, students from rural Tamil Nadu were largely out of it. "The Centre is ready to cooperate in case the Tamil Nadu government comes up with an ordinance seeking exemption from NEET for government colleges," she said adding the exemption was only for a year. Barring government colleges, NEET was already implemented for other institutes, the Union minister said.
In Puducherry, Union Minister Pon Radhakrishnan said the Centre was inclined to accept the representation …read more
You may also like...