Close shave for Tamil Iqbal, suffers stomach injury from broken shards of glass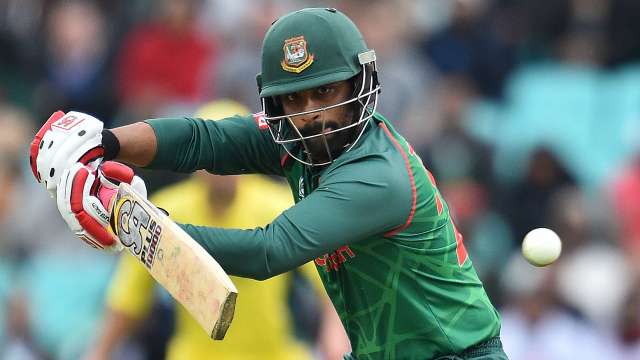 In what could have been an extremely serious injury, Bangladeshi opener Tamam Iqbal got cut with broken shards of glasses during his team's three-day practice match at Chittagong.
Tamim, who is one of Bangladesh's most prolific scorers, got out cheaply for only 29. Unhappy with missing out on scoring a big knock, Tamim swung his bat, which thudded onto a door, when he reached the dressing room. According to the Daily Star, Tamim didn't realise that the glass door has been badly damaged and it completely collapsed as soon as he pushed it. It resulted in Tamim losing his balance and falling down on the broken glass shards lying on the floor.
The Bangladeshi opener didn't suffer any serious injury as he still had his protective gears like pads and helmet on. But still pieces of shards cut him in stomach, leading to blood loss. He had to take four stitches, which demonstrates the extent of the injury. Later speaking to reporters, Tamim thanked the Almighty for a lucky escape. He was quoted as saying, "I fell to the ground as well and if anyone saw the state of my pads, they would know how dangerous the …read more
You may also like...