On Aug 15, organise events in school that help realise PM Modi's 'New India' vision: Centre to States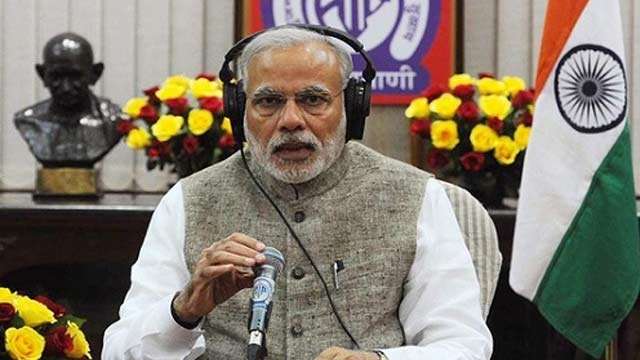 Ahead of Independence Day, the Centre has written to the states to organise events in schools towards creating a "patriotic mood" and a "mass fervour" to help realise Prime Minister Narendra Modi's 'New India' vision.
However, West Bengal has instructed its schools to desist from following the Centre's circular, Union HRD Minister Prakash Javadekar said, terming the decision of the Trinamool Congress government as "unfortunate".
Javadekar told reporters, the instructions, such as administering of the prime minister's Sankalp Siddhi oath or commemorating the martrys of freedom struggle or "various wars/terrorist actions", are not binding on the schools and were part of a "secular agenda".
"It is desirable that this momentous occasion should be celebrated with an objective to create a festive and patriotic mood across the nation and a movement is created to involve every citizen of this country in the mission of realising the vision of a new India, which is clean and free from poverty, corruption, terrorism, communalism and casteism," Joint Secretary, MHRD, Maneesh Garg wrote to the states.
In the letter, Garg also requested the states to publicise the events, to be held between August 9 and 30, to help create a mass fervour in favor of the mission.
It added that …read more
You may also like...