Rich pickings for Pep Guardiola as Manchester City start to cash in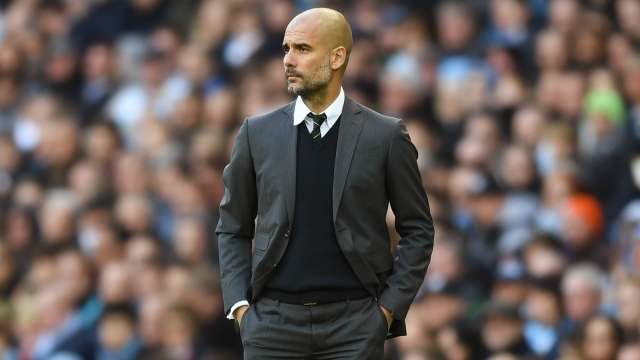 If money decided the title, City would already be crowned champions after splashing more than 200 million pounds ($260.22 million) on reinforcements this summer.
Even though their opponents, Brighton & Hove Albion, had broken their own transfer record three times this window, the Seagulls' outlay was roughly one-tenth that of City — forcing them to mind the gap.
What Pep Guardiola has really bought himself is options, with three debutants in the starting XI and a further 206 million pounds' worth of talent on the bench. After a frustrating first half, which highlighted City's failures up front from last season, change was always going to come, and the breakthrough arrived within minutes of the introduction of Leroy Sane in the 68th minute.
The scorer was all too familiar, with Sergio Aguero capitalising on a delightful pass from David Silva. Before the game Guardiola spoke cryptically about not always playing Aguero and Jesus up front but on Saturday he gave Brighton the full double blast, which paid off — eventually. When and how to employ the pair may define Guardiola's season.
Afterwards the manager was predictably delighted with all the riches at his disposal and promised that City will "improve the way we attack" this …read more
You may also like...