Terrorists in Jammu and Kashmir under great pressure,now on the run: Arun Jaitley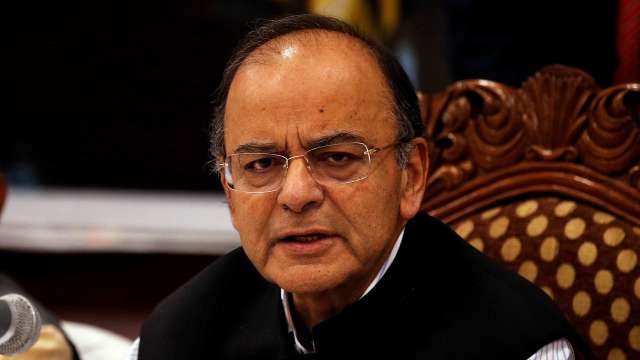 Terrorists in the Kashmir Valley are now on the run and they cannot continue to terrorise the people for decades, Defence Minister Arun Jaitley said today, maintaining that the government's priority was to clean up the Kashmir Valley of armed militants.
He said the terrorists in Kashmir were "now under great pressure" and the financial crunch caused by demonetization and the action taken by National Investigation Agency (NIA) on illegal foreign fundings have checked illegal activities in Jammu and Kashmir in large scale. Jaitley, who was participating in a television programme, however refrained from making any comment on the standoff between India and China in the Doklam area near the Bhutan trijunction, just saying "let us have full faith on our security forces".
"Today no big militant can dream of committing terror acts and continue to terrorise the Valley for decades, but today their life shelf has dwindled to a few months. I will specifically praise the Jammu & Kashmir police for working hard (towards eliminating terrorists)," he said. Jaitley said the country faced two serious threats — one with respect to Jammu and Kashmir with maximum incidents happening from across the border, and second being the problem of Left-Wing Extremism …read more
You may also like...