Terrorists in Kashmir on the run: Arun Jaitley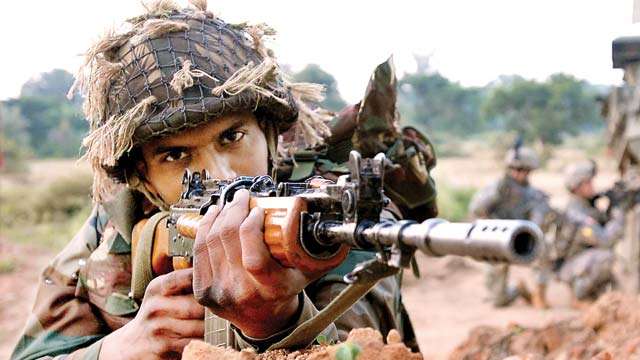 Terrorists in Kashmir are on the run and their numbers are on the decline as the NDA government has made it intentions clear of getting rid of those using arms, Defence Minister Arun Jaitley said on Sunday.
The security forces have got high success this year killing 135 terrorists inching closer to last year's tally of 150.
The Defence Minister said following the crackdown by National Investigation Agency on terror funding and financial crunch due to demonetisation, the terror outfits are under "great pressure".
"Today, no big militant can dream of committing terror acts and continue to terrorise the Valley for decades. Their shelf life has dwindled to a few months. I will specifically praise the Jammu & Kashmir police for working hard (towards eliminating terrorists)," he said.
Jaitley, however, refrained from making any comment on the Doklam standoff between India and China saying, "let us have full faith in our security forces."
Jaitley said the country faced two serious threats — one with respect to Jammu and Kashmir with maximum incidents happening from across the border, and second being the problem of Left-Wing Extremism in central parts of the country.
"Since independence, Pakistan has never agreed that Kashmir is an integral part of India. That …read more
You may also like...