World Athletics Championships: Davinder Singh Kang finishes a disappointing 12th in javelin final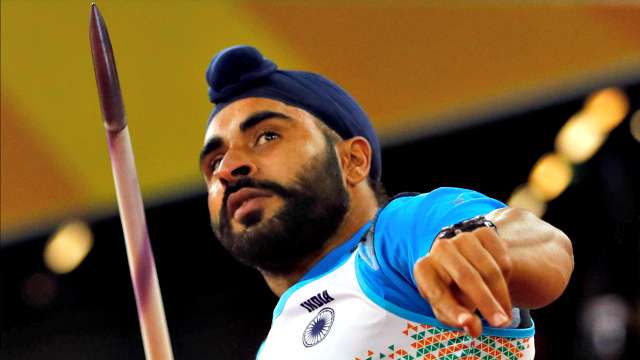 Davinder Singh Kang failed to make his historic final-round appearance count, finishing a disappointing 12th in the men's javelin throw competition, as India continued their miserable show in the World Athletics Championships in London. Kang, the first Indian to qualify for a world championship final round in javelin throw, produced a below- par performance and could only muster a best throw of 80.02m in his third attempt at the Olympic Stadium.
He began with a 75.40m and then fouled his second attempt in the 13-man field. He was eliminated after three rounds while the top eight continued the competition. Kang has a season's and personal best of 84.57m.
Season leader, Johannes Vetter of Germany, won the gold with a best throw of 89.89m, while Czech Republic duo Jakub Vadlejch (89.73m) and Petr Frydrych (88.32m), clinched the silver and bronze respectively. Reigning Olympic champion, Thomas Rohler, was fourth with a best throw of 88.26m.
The 28-year-old Kang, who tested positive for marijuana but still made it to the Indian squad as the dope offence did not attract an automatic suspension, was carrying a right shoulder injury that he had sustained in May. He was seen clutching the right hand after his second throw.
"I tried …read more
You may also like...