World Athletics Championships | 'Greatest athlete ever': Twitter salutes Usain Bolt after heartbreaking swansong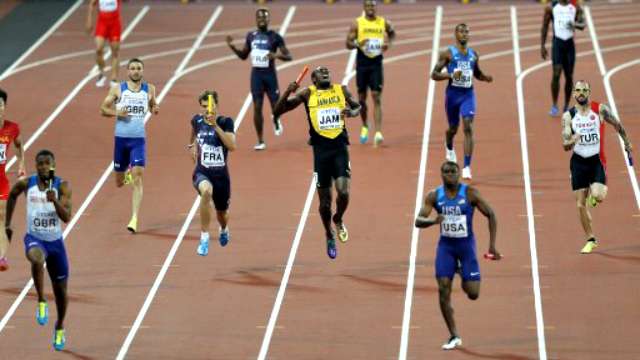 'Oh no' echoed across the globe as Usain Bolt's final race at the world championships ended in him getting injured and hobbling on the track, whimpering in agony. The 4x100m relay witnessed the disaster, as Bolt crumpled on the race track clutching his leg in visible pain and tears.
Bolt took the baton for Jamaica in third place but within a few strides he was on the ground, clutching his left leg, as host Britain secured gold ahead of the United States team which had Justin Gatlin.
Bolt, who came third in the individual 100m behind Gatlin and his fellow teammate Christian Coleman, was comforted by his teammates after getting to his feet, his face marked with pain. Nevertheless, Twitter was filled with praises and cheerful messages for Bolt, as they hailed him for being a legend on track.
Here are some Twitter reactions after Bolt's swansong:
Disaster strikes #UsainBolt #GOAT in the last race of his life. Limps out injured in the 4×100. Salute to the lightning greatness @usainbolt

— Lalit Kumar Modi (@LalitKModi) August 12, 2017
Thank you for everything you have done for the sport, us …read more
You may also like...