Sewer deaths: Delhi High Court summons civic bodies' heads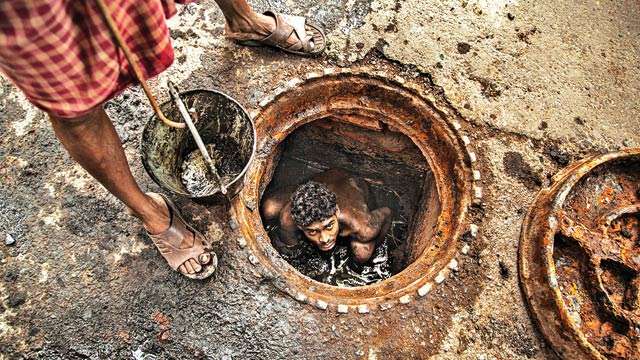 Following the recent death of as many as 10 sanitation workers due to toxic fumes from the sewers, the Delhi High Court on Monday directed the heads of all civic bodies in the national Capital to be present before it on September 18, to explain how such an activity was going on despite being prohibited under the law.
A Bench of Justices S Ravindra Bhat and Sunil Gaur was informed by amicus curiae Sanjay Poddar that in little over a month, 10 sanitation workers have died while cleaning sewers in the national Capital without any protective gear or safety measures in place. All of them had suffocated to death due to the toxic fumes in the sewer lines.
The court, thereafter, sought the presence of the Commissioners of the three municipal corporations, heads of Delhi Jal Board (DJB), Public Works Department (PWD), Delhi Cantonment Board, the New Delhi Municipal Council (NDMC), and the Divisional Railway Manager of Northern Railway. It directed the Delhi government to immediately pay a compensation of Rs 10 lakh per person, as provided under the rules, and listed the matter for a compliance report on September 18.
It also directed the District Magistrates to furnish their enquiry reports in …read more
You may also like...