WATCH: 'Rangdaari' song highlights the start of something new between Farhan Akhtar and Diana Penty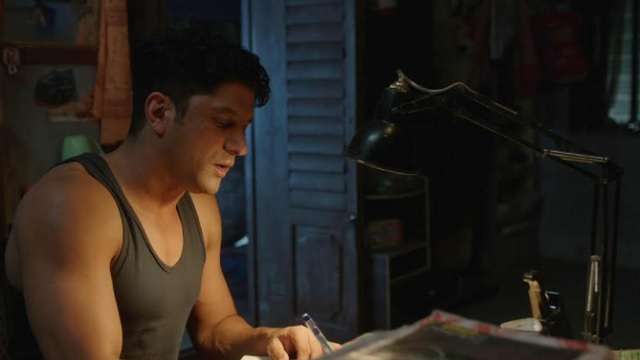 'Lucknow Central's fourth song is here and the soulful track showcases the sweet and cute chemistry between Farhan Akhtar and Diana Penty. Titled 'Rangdaari' the song features Farhan Akhtar and Diana Penty's blooming love story.
The song is penned down by Kumaar, composed by Arjunna Harjaie and crooned by Arijit Singh. Farhan Akhtar who plays the role of Kishen Mohan Girhotra, an aspiring singer wrongly accused of a murder, is seen developing feelings for the headstrong, adamant and straightforward NGO activist Gayatri Kashyap, essayed by Diana Penty.
The video reveals the poetic side of Kishen aka Farhan Akhtar as he is seen penning his thoughts on paper. As his life goes for a toss and he lands in Lucknow Central jail, he gets a chance to relive his dreams by forming a band in the jail.
Further, the video shows Kishen and his fellow inmates prepping for the musical band competition, jamming together. 'Rangdaari' also presents a very touching moment when Gayatri aka Diana Penty brings back Kishen aka Farhan Akhtar's diary from his house.
'Lucknow Central' depicts the journey of an innocent man who aspired to be a singer but is caught in the wrath of fate, …read more
You may also like...