Predator slits throat of kid at top Gurgaon school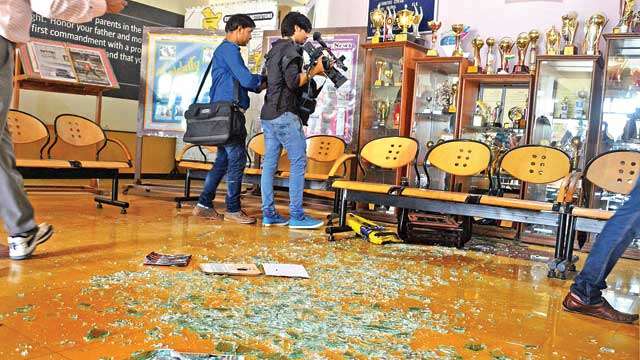 A seven-year-old boy was brutally killed inside Ryan International School in Gurugram on Friday morning by a school bus conductor who slit his throat after trying to sexually assault him, sparking widespread shock and outrage both against the horrific crime and the institution's criminal negligence and utter security failure.
The Class II student was spotted outside a toilet, crawling and bleeding profusely — with his entire throat slit and even his right ear cut into two — before he died. The police arrested the conductor, Ashok (42), a resident of village Ghamroj. A knife was also recovered from the crime scene.
The brutal murder sparked angry protests by the victim's father, other guardians and locals who shouted slogans and vandalised school property, flinging furniture around and shattering glass doors.
The police had to resort to lathicharge to control the mob fury and arrested five protesters who were later let off.
The bus conductor, working for the school for the past eight months, allegedly confessed to having tried to sexually assault the boy on Thursday as well. He was the one who picked up the child and took him inside a van to be taken to a hospital, the police said. The victim's uncle, Pradeep …read more
You may also like...