Justice League: Gal Gadot says Wonder Woman is all 'grown up'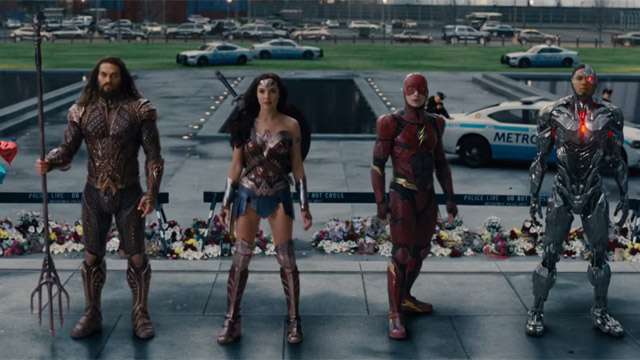 Actor Gal Gadot says her Wonder Woman has "grown up" and the change in her character will be visible in the upcoming film Justice League.
The 32-year-old star, who played the titular role in the superhero movie Wonder Woman, says her part is now more prepared to take on the enemy, reports Us Weekly.
"She's grown up. It's been a century, after all! She'll bring her specific qualities to a group dynamic, and she understands the enemy better than anyone else," says Gadot.
Apart from Wonder Woman, the DC film will see characters such as Batman (Ben Affleck), Aquaman (Jason Momoa), Cyborg (Ray Fisher) and The Flash (Ezra Miller), as well as the rumoured revival of Superman (Henry Cavill).
Justice League hits the US theatres on November 17.
ReportHollywoodEntertainmentPTI
Date updated:
Tuesday, 19 September 2017 – 11:14am
Article Images:
(L-R) Jason Momoa as Aquaman, Gal Gadot as Wonder Woman, Ezra Miller as The Flash, Ray Fisher as Cyborg