SpiceJet plane overshoots runway in Mum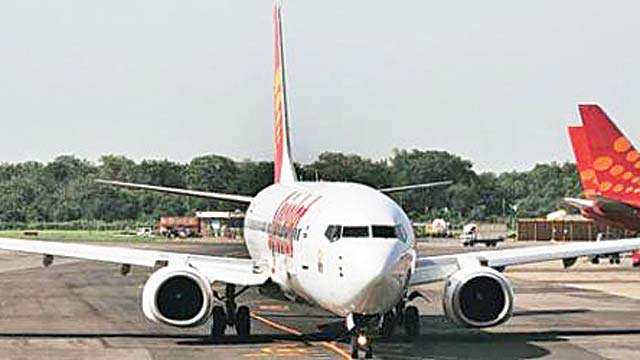 SpiceJet aircraft SG 703 (Varanasi-Mumbai) overshot the runway on landing and got stuck in mud. According to the airport officials, chutes have been deployed and emergency services have been activated. No fire or smoke has been detected, and all flights at Chhatrapati Shivaji International Airport have been kept on hold.
An airline spokesperson said, "SpiceJet B737 VT-SGZ landed on Runway 27 in Mumbai. During landing, it overshot the runway and skidded off into the unpaved surface due to wet runway conditions caused by heavy rains. All 183 passengers deplaned safely and have been taken to the arrival hall."
All 183 passengers inside the plane are said to be safe.
The sources said that all flights at CSIA have been kept on hold.
ReportMumbaiIndiadna CorrespondentDNAMumbai
Date updated:
Wednesday, 20 September 2017 – 7:10am
Article Images:
Picture for representational purpose