Darjeeling unrest: Mamata appoints board of administrators to run GTA, rebel GJM leader to be chairman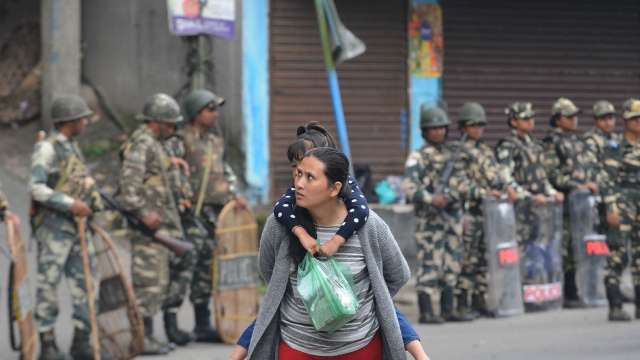 Aiming to put an end to the current impasse at the hills, West Bengal Chief Minister Mamata Banerjee on Wednesday appointed a board of administrators to run Gorkhaland Territorial Administration (GTA) with rebel GJM leader Binay Tamang as its chairman. During an interaction with mediapersons at Nabanna, the state secretariat she said that the government would soon issue a notification regarding it.
"The GTA members have resigned and according to the Gorkhaland Territorial Administration Act we had made IAS Barun Roy the administrator of GTA. If they had not, they could have remained till an election took place. Today we have decided to form a board of administrators of GTA according to the section 65 (b) of the GTA Act. The nine-members of the board are representatives of hill parties," Mamata said. She was quick to add that she never asked any of the GTA members to resign and since they have stepped down on their own,GTA could not be defunct for a long time.
She announced the name of rebel GJM leaders Binay Tamang as the chairman of the board and Anit Thapa as the vice-chairman. Earlier, GJM chief Bimal Gurung had expelled both Tamang and Thapa from the party.
She said …read more
You may also like...