Rohingya crisis: Things look worse for refugees, as the flee Myanmar towards Bangladesh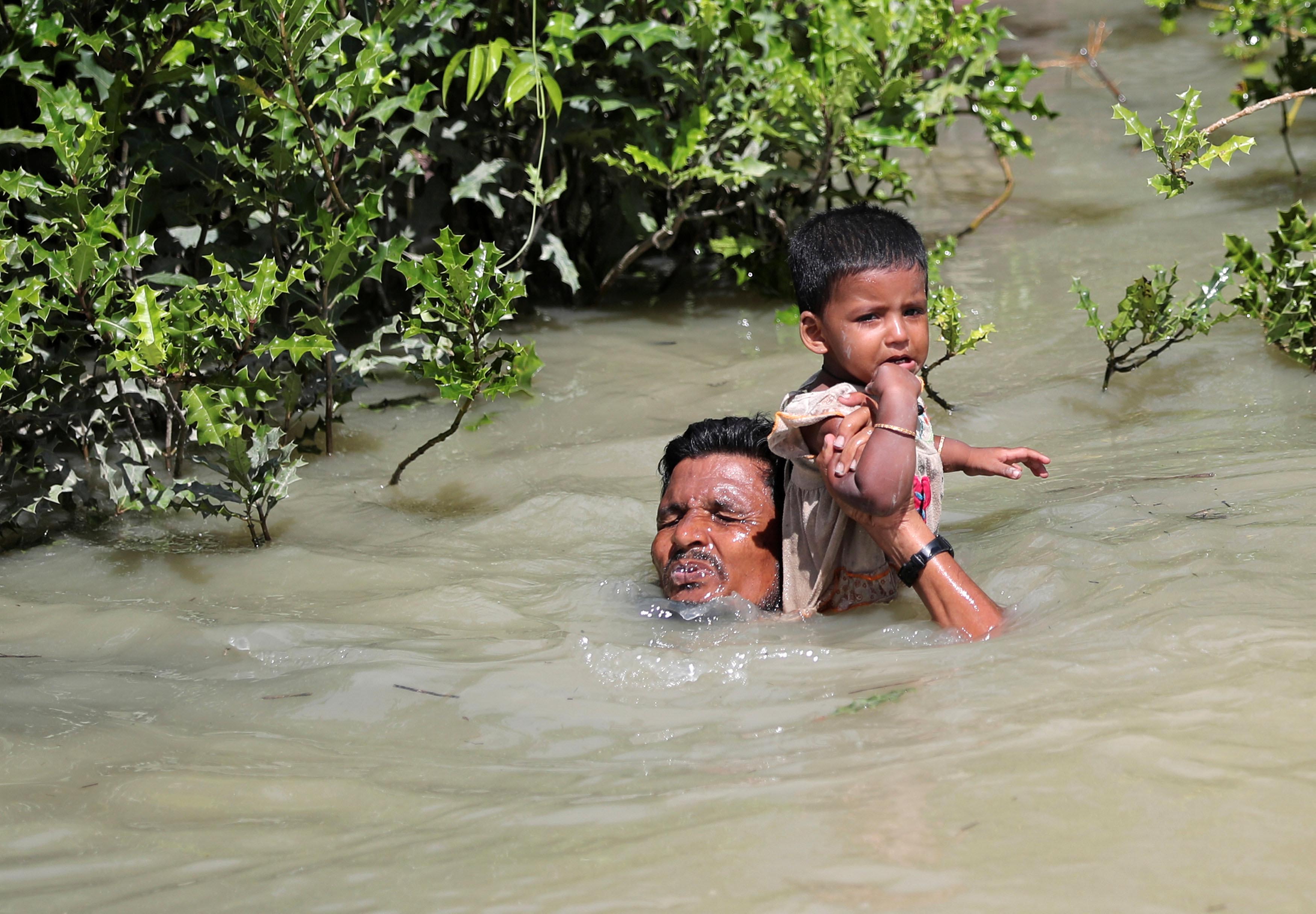 Thousands of Rohingya Muslims from Myanmar fled to Bangladesh on Monday in a new surge of refugees driven by fears of starvation and violence the United Nations has denounced as ethnic cleansing.
About 519,000 Rohingya have crossed the border since Aug. 25, when attacks by Rohingya militants on security posts in Rakhine state sparked a ferocious military response.
The European Union (EU) is proposing shunning contact with Myanmar's top generals as a first step towards new targeted sanctions to punish the military for the violence, according to a draft document seen by Reuters.
Reuters reporters on the Bangladeshi side of the border, in Palong Khali district, saw several thousand people crossing from northern Rakhine on Monday, filing along embankments between flooded fields and scrubby forest.
"Half of my village was burnt down. I saw them do it," said Sayed Azin, 46, who said he had walked for eight days carrying his 80-year-old mother in a basket strung on a bamboo pole between him and his son.
Soldiers and Buddhist mobs had torched his village, he said.
"I left everything," he said, sobbing. "I can't find my relatives … I can't take this any more."
Some new arrivals spoke of bloody attacks by Buddhist mobs on people trekking …read more
You may also like...