Heart from Mumbai saves Lebabon businessman's life in Chennai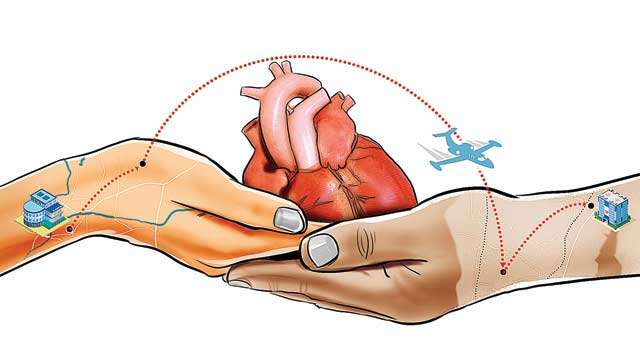 Waiting to receive a heart for a month, 61-year-old Lebanese businessman in Chennai finally received a heart on Thursday, October 12. As per the Zonal Transport Transplant Co-ordination (ZTCC) centre, it is the first time that a heart has been transported to another city from Mumbai.
A green corridor was formed from Apollo Hospital in Navi Mumbai to Chhatrapati Shivaji Terminus (Domestic) Airport in order to transport the 43-year-old donor's heart to Chennai. A distance of 32 km was covered in 40 minutes during the green corridor.
Dr Prasad Mugalikar, Medical Director, Apollo Hospitals, Navi Mumbai, said, "Chetan Tailor from Khapoli, was admitted in a critical condition. On medical evaluation he was diagnosed to have bleeding in the brain stem and despite efforts, he could not be revived. He was declared brain dead on Thursday. The family members were counselled and they agreed to donate his organs. The heart was retrieved as other organs were not suitable for transplantation."
The heart recipient was diagnosed with cardiac ailments a year ago in Lebanon and the condition of his heart worsened over time. 61-year-old heart receiver was diagnosed with cardiomyopathy, an end stage heart failure and was immediately registered on Organ waitlist. The heart recipient …read more
You may also like...