Ajmer on a high: After air link, CM endorses ceramic hub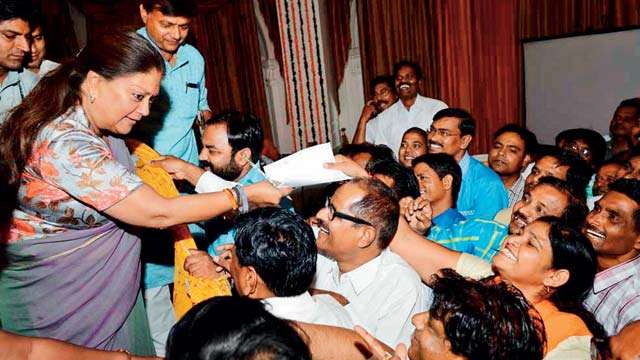 On Sunday afternoon, the Chief minister, Vasundhara Raje, in her Jansamvad programme at South Ajmer, among others things, gave the industrial sector, especially the smaller ones, some relief.
The programme was heavily attended by members from different communities, representatives of business and working class.
The small industries' owners were delighted when their plea for an extended deadline to complete the rain harvesting schemes at their units got a sarkari nod. The CM extended the deadline till March 31.
The chief minister also decided to empower the ceramic industry in the district. "Ajmer will be developed as a leading hub for the ceramic industry," said chief minister. "Land has already been marked for the purpose and efforts are on to get gas pipeline to meet the energy requirements for these industries," she added.
Thousands of people at Ajmer associated with the ceramic industry will directly benefit from this move. Provision of gas pipeline will prevent the migration of ceramic units to other states and will provide it with a global identity. The district has recently been provided with air connectivity and the chief minister plans to further promote it as an industrial hub.
However, as the chief minister resolved the issues at Jansamvad, she also invoked …read more
You may also like...