Ryan case: Conductor to sue cops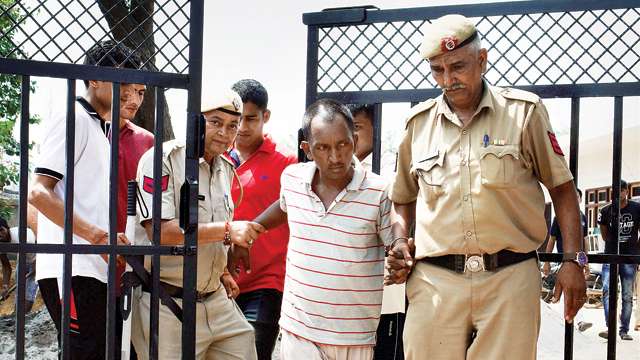 Family members of the arrested bus conductor Ashok Kumar said that he had been made a "scapegoat" in the Ryan murder case in order to protect the real culprit and — along with their lawyer on Friday — moved a bail application at the Gurugram court.
"The reply for the bail application will come by November 16. Our first priority is to get Kumar out of jail and prove his innocence. Then we will decide the course of action to be taken against the Gurugram police," said Mohit Verma, counsel for Ashok Kumar.
Verma added that once the CBI would submit its closure report in court, they would be taken action against the Gurugram Police for "torturing" Kumar. He said that he had been "drugged, thrashed and forced to confess and sign on papers."
Kumar was arrested by the Haryana Police on charges of killing seven-year-old Pradyuman Thakur inside the washroom at the Ryan International School, Gurgaon in September. Since then he has been in jail.
The family members of Kumar also stated that they have undergone immense turmoil since his arrest, as he was their breadwinner. They added that the entire village from the first day had vouched for his character and said …read more
You may also like...