Judges bribery case: 3-judge SC bench reserves order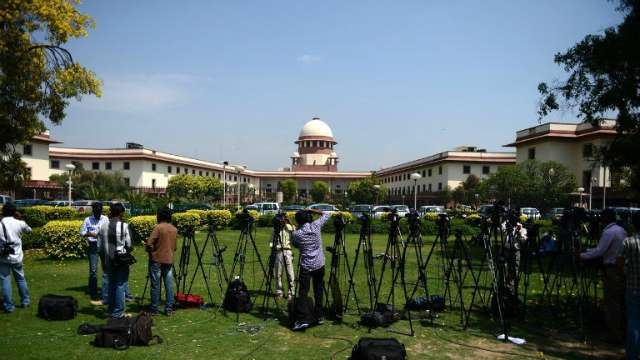 The Supreme Court today reserved its order on the maintainability of a petition in which the issue of alleged bribing of judges has been raised.
A three-judge bench headed by Justice R K Agrawal said it was likely to pass an order in the matter tomorrow. During the hearing, the bench questioned advocate Prashant Bhushan, appearing for petitioner Kamini Jaiswal, whether filing of two identically-worded petition was not a matter of propriety and would it not tantamount to forum shopping if it is sought to be listed before a particular bench.
Meanwhile, Attorney General K K Venugopal said the petitioner should withdraw the plea as it has cost the reputation of the institution.
"The order is reserved on the maintainability of the plea," the bench then said. A bench of Justices J Chelameswar and S Abdul Nazeer had ordered on November 9 that the plea should be heard by a five-judge constitution bench of the senior-most judges of the apex court. However, on November 10, in an unprecedented hearing, a five-judge constitution bench headed by CJI Dipak Misra had ruled that "no judge can take up a matter on his own, unless allocated by the chief justice of India, as he is the …read more
You may also like...