East Asia Summit adopts declaration on fighting terror, PM Modi welcomes move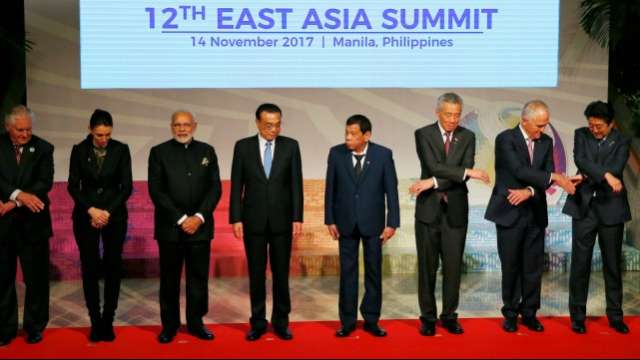 The East Asia Summit today adopted separate declarations on countering terror financing and effectively dealing with the challenges of terrorism as well as terrorist narratives in the region, a move which was welcomed by Prime Minister Narendra Modi.
In the documents, the member countries of the influential grouping including India strongly resolved to work together in containing terrorism, extremism and radicalisation by taking a series of measures including choking funds to the groups involved in such activities. Preeti Saran, Secretary (East) in the External Affairs Ministry, said PM Modi "welcomed the East Asia Summit adopting two very important statements on countering ideological narratives and propaganda as well as financing of terrorism."
She said the move has a special importance for India as the country has been victim of terrorism for the last three decades and now it has been recognised globally, adding that the move by the grouping is important for containing scourge of terrorism, particularly cross border terror. The grouping said it will counter terrorism in all its forms and manifestations and "suppress" the terror financing under the provisions of ASEAN Convention on Counter Terrorism and invoking relevant rules framed by the Financial Action Task Force, a global body tasked …read more
You may also like...