Congress agrees to Hardik's demands; to field eight candidates recommended by him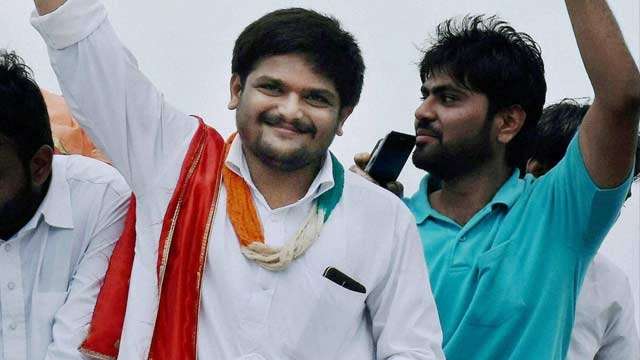 The Congress party has agreed to Patidar leader Hardik Patel's demands and will field eight candidates that he has recommended for the upcoming assembly elections in Gujarat.
According to senior Congress leader, apart from reservations for the Patidar community, Hardik had asked for tickets in seven-to-eight Gujarat assembly constituencies mostly. "Hardik's demands are very reasonable. We had no problem to fielding strong candidates from the Patidar community. For the rest of the state that are dominated by Patidar, he has asked us to field strong Congress candidates," a party member informed.
Jignesh Mewani,the Dalit youth leader had recently met Rahul Gandhi. Jignesh refused to join Congress but assured that he would support Congress party candidates in Gujarat elections.
"Mewani had made some specific demands for Dalit welfare and development which are already accepted by Congress leadership. He told us that the Congress should give ticket to credible and efficient candidates that will be acceptable to all OBC, SC,ST and Patidar communities," the party member added.
Meanwhie, OBC leader Alpesh Thakore, who recently joined the party ranks, has been insisting for 10-15 tickets for his loyalists. "Our only condition is that these candidates should have potential to win elections. We cannot select everyone. We …read more
You may also like...