Justice League: Ben Affleck already thinking about hanging up Batman garb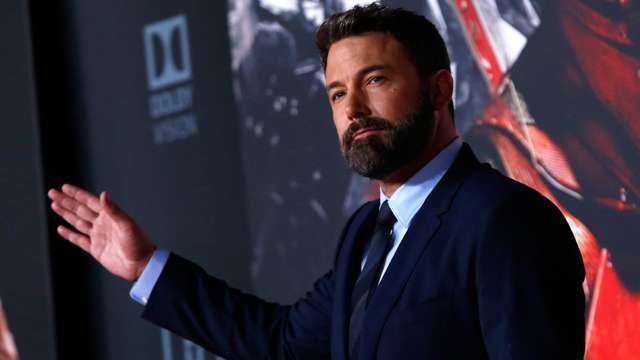 Hollywood actor Ben Affleck has revealed that he is already seeking 'a graceful and cool way to segue out' of the DC Extended Universe.
The 45-year-old actor has admitted he does not see himself in the role forever and is already contemplating his exit, according to Contactmusic.
While giving an interview to a leading US publication, Affleck noted, "The new Batman movie being developed by Matt Reeves (War for the Planet of the Apes) is something I'm contemplating. You don't do it forever, so I want to find a graceful and cool way to segue out of it."
Despite this, Ben remains enthusiastic about the superhero concept and says the release of Justice League is occurring at the perfect moment.
"We certainly are in need of heroes in 2017. There's a lot of stuff going on in the world, from natural to man-made disasters, and it's really scary. Part of the appeal of this genre is wish fulfilment: Wouldn't it be nice if there was somebody who can save us from all this, save us from ourselves, save us from the consequences of our actions and save us from people who are evil?" said Affleck.
Affleck was initially in line to direct The …read more
You may also like...