NGT calls for Amarnath to become 'silence zone'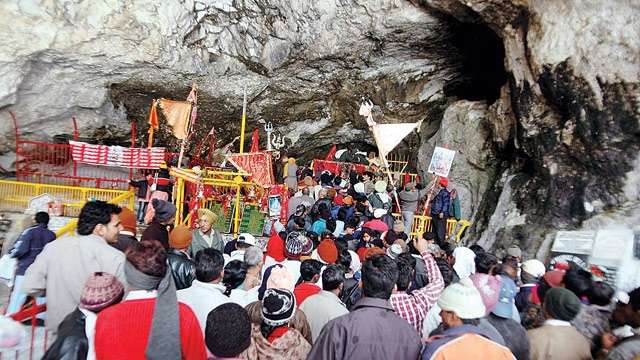 The National Green Tribunal (NGT) on Wednesday has raised a number of concerns regarding the dangers of noise pollution around Amarnath shrine.
Stating the area should be declared a 'silence zone', the NGT said that the move would prevent avalanches in the high-altitude shrine in Jammu and Kashmir.
The green court also appointed a committee to look into the environment protection and infrastructure for pilgrims at the shrine. It has also declared that throwing offerings and coconuts near the cave should be stopped immediately.
The NGT also questioned why the extra shops and open toilets had not been removed.
In 2012, the apex court had set up a committee to recommend measures to prevent the growing number of casualties among Amarnath pilgrims saying it has become a permanent problem and a regular affair.
The court had passed the order after taking suo motu note of media reports of pilgrims' deaths allegedly due to lack of proper facilities and medical care for them.
Earlier this week, the NGT had capped the daily number of pilgrims allowed to visit Vaishno Devi to 50,000. This was to ease pressure on authorities as well as on the environment. It had also halted construction activities inside the shrine.
Report<a class="colorbox" …read more