EDMC, IIT-D join hands for Ghazipur landfill project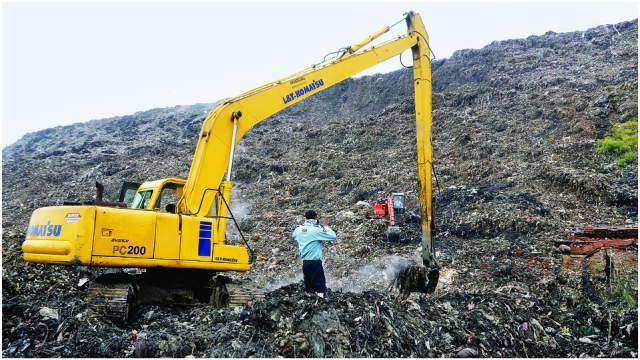 In a bid to avoid recurrence of the recent cave-in incident at the Ghazipur landfill site, wherein two people were killed, the East Delhi Municipal Corporation (EDMC) on Monday joined hands with the Indian Institute of Technology- Delhi (IIT-D) to work for the cause.
Superintendent Engineer, Arun Kumar on behalf of the EDMC and professor Ramesh Dutta on behalf of IIT-Delhi signed the agreement at the municipal corporation's headquarters."A group of faculty members of IIT-Delhi would provide their technical advice and expert opinion to the EDMC on stability analysis of the slope of the landfill waste, which is parallel to the canal," the municipal corporation said in a statement.
"The faculty members would advise on the short-term stabilisation measures for the slope, parallel to the canal, based on the result of the stability analysis. The EDMC would be free to choose from the remedial measure(s) based on feasibility and after concurrence of the consulting group," it added.
The Ghazipur landfill is the oldest dumpyard in the national Capital, spread over 29 acres. "Stability analysis of the slope would cover variables such as slope inclination, slope height, pore pressure, seismic forces etc. The stability analysis would take about 12 weeks to complete," the EDMC …read more
You may also like...