Mumbai: Central Railway replaces 6.2 km of tracks during mega block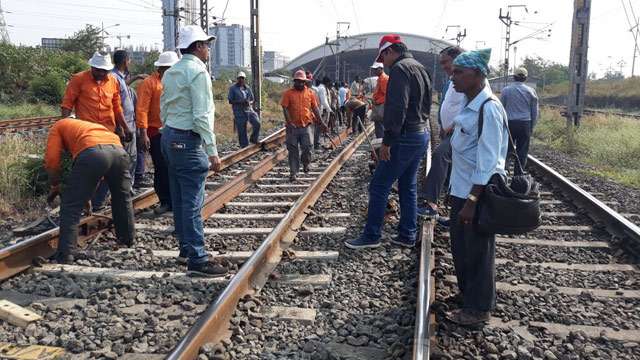 Safe travel is a right of every passenger. Now safety of rail assets is finally being given some attention by the Indian Railways, which was in the backburner. For instance, on Sunday, the Central Railway replaced 6.2 km of tracks during the mega block between Thane-Vashi and Thane-Mulund sections. These tracks had become unsafe for trains to ply as it's condition has deteriorated.
In this year itself, there have been several derailments and accidents across Indian Railways; one of the primary reasons being the poor quality of tracks. The railway officials agree that underinvestment in rail infrastructure, poor maintenance and excessive traffic has deteriorated the condition of these tracks.
AT A GLANCE
Major Derailments In 2017
Description
Utkal Express derailment, Aug 18, 2017
Meerut-Lucknow Rajya Rani Express derailment, April 15, 2017
Jagdalpur-Bhubaneswar Hirakhand Express derailment, Jan 22, 2017
Kalindi Express derailment, Feb 20, 2017
​
The life of a rail track depends on the frequency of train movement and its tonnage capacity (load-bearing capacity that coaches carry). In Mumbai, the rail tracks are normally replaced after 1-2 years due to heavy usage while in the interiors where train movement is less, the replacement is done after 10 years too.
"The railway ministry has specifically asked all the zones …read more
You may also like...