Rains returns to Mumbai, likely to remain cloudy for three days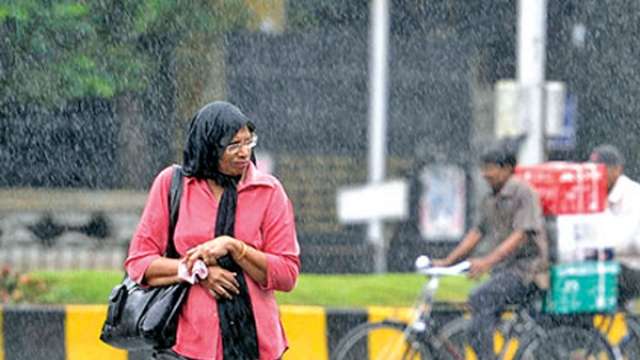 Even as several parts of Mumbai, Navi Mumbai, Kalyan and adjoining areas woke up surprised to find- slight to heavy drizzle, Indian Meteorological Department (IMD) officials said that it was a result of two weather systems and the weather was likely to remain cloudy and there were chances of isolated rains.
KS Hosalikar, deputy director general, western region, India Meteorological Department (IMD) informed that the prevalent weather was due to two weather systems. "There is a cyclonic circulation over north Karnataka and there is also a trough of low mean sea level running from Maldives area to southeast Arabian Sea off north Karnataka coast, which we forecasted will cause isolated rains in Konkan, Goa and Madhya Maharashtra and few other areas till November 22," he said adding that on Monday there were rains reported from various parts of Mumbai, Navi Mumbai, Kalyan, Ambernath and even Pune.
According to IMD officials, Mumbai is likely to experience drizzle and cloudy weather on Monday as per forecast while various other parts of Maharashtra will see such rains and cloudy weather for next three days.
Speaking about minimum temperatures dropping in Mumbai to 18.5 degree Celsius on Sunday, Hosalikar said that winter has not set in Mumbai …read more
You may also like...