Rahul Dravid's prediction about India's tour of South Africa will make Virat Kohli smile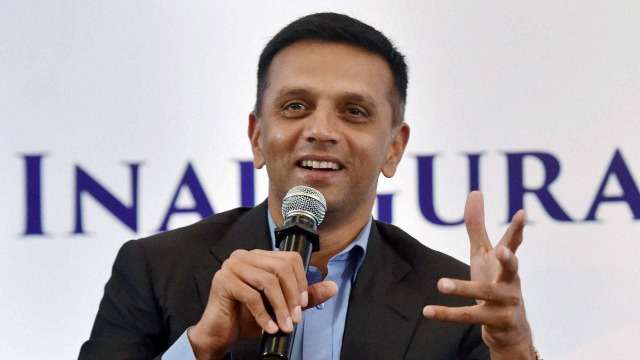 Former India captain Rahul Dravid feels the Virat Kohli-led team has a "great chance" of winning a maiden Test series in South Africa next month given the depth of talent in the side.
Dravid said the current Indian team has all bases covered for the three-match series in South Africa starting with the first Test in Cape Town from January 5.
However, the number one Test team, which has won a record nine series in a row, has only one warm-up fixture before the series-opener.
"I think we have a great chance this time looking at the depth of the current side," said Dravid on Thursday. "We have got some quality quicks, we have the opportunity of playing the all-rounder (Hardik Pandya) if we need to. We have got quality spinners in Jadeja and Ashwin.
"What also excites me is that all our batsmen have been to South Africa before and they have the experience of 40-50 Tests. Having said that, you do need a bit of luck in those conditions, bit of rub of the green. If we get that, I am very confident about our chances," said Dravid, who is currently coaching the U-19 and India A sides.
India have been playing non-stop …read more
You may also like...