Top tennis official Anil Khanna 'withdraws' from IOA elections, 4 days after deadline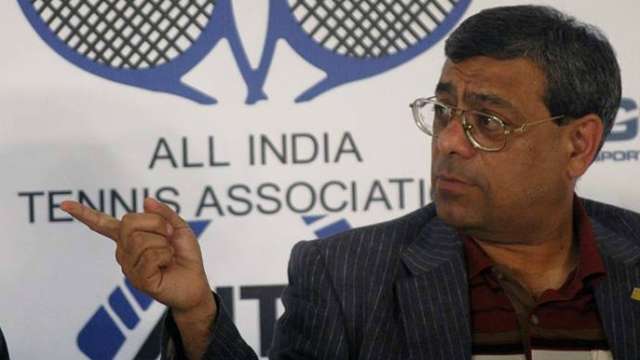 Top tennis official Anil Khanna has decided not to contest the election for the Indian Olympic Association president's post even though the deadline for the withdrawal of his nomination papers has passed.
Khanna, a former All India Tennis Association chief, had filed his nomination papers and was in the fray for the president's post along with International Hockey Federation president Narinder Batra at the time of deadline of withdrawal on December 3.
But in a surprise move, Khanna has written a letter to the IOA election commission, informing his decided to withdraw from the contest and support Batra for the president's post in its elective Annual General Body Meeting on December 14.
Khanna's decision to withdraw from the contest will clear the decks for Batra to be elected as the IOA president. His election for the top job will be a formality now. Batra will thus become one of a few sports administrators who heads a National Olympic Committee while holding the post of president of an important international federation.
A top IOA official said since Khanna, who is the incumbent IOA treasurer, had not withdrawn his candidature by the stipulated deadline, technically the election for the president's post may be conducted but the …read more
You may also like...